Get Your Fort Walton Beach Home Ready For Summer With Pressure Washing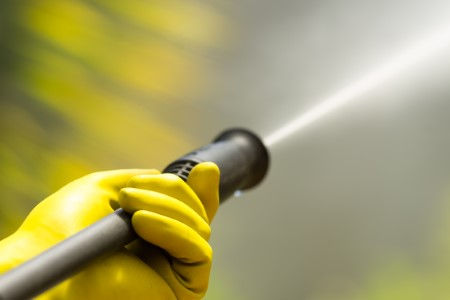 Ah, summer. The weather is warm, the sun is shining, and a relaxing day sunbathing by the pool or on the patio is calling your name. That is until you see the ugly green streaks stretching down your siding, or the concrete on your patio or pool deck covered with animal droppings and caked-on filth. These eyesores and others can spoil your good time outside and make you just want to stay in. The good news is that pressure washing is an effective solution to make these unsightly blemishes disappear and give you back the outside experience you've been waiting for all year. Read on to learn how professional pressure washing services can make a world of difference to the exterior look and feel of your home.
In the summer, areas like your pool deck and patio are gathering spots for you and your loved ones and the sites of many fun get-togethers and parties. Pressure washing rejuvenates the look of these spots by blasting away dirt and grime left by animals and harsh weather so that everyone can enjoy themselves without being distracted by the noticeable build-up of dirt and grime.
Low-pressure washing, or soft washing, can also improve the aesthetic of your roof and siding without causing damage to them. Soft washing breaks up dirt on roofs and siding and makes any staining or streaks disappear from sight! With soft washing, these surfaces will also be thoroughly sanitized so that the mold and bacteria that cause this discoloration will have a hard time reforming in the near future.
Wooden decks where you host your summer cookouts can also benefit from a healthy dose of pressure washing, as it can also rid this area of dead leaves, sticks, and branches that may be left behind after storms. To get your deck in a barbecue-worthy shape, you need only to reach out to a reliable, professional pressure washing company and schedule a deck cleaning session.
Summer should be an exciting and enjoyable time of year and a time when you should be able to make the most of your exteriors. If your home is still reeling from previous seasons of tumultuous weather or sporting unsightly streaks from things like moss and algae, then pressure washing is your go-to solution for bringing your home back from the dead.
At Impeccable Pressure Washing, we can handle all of these issues and then some. Our pressure washing services extend to all exterior areas of your home and are affordable for most homeowners. We'll take the tedious task of exterior home cleaning off of your hands and provide you with a clean and beautiful home for you to make memories this summer. Reach out to us to schedule your Fort Walton Beach pressure washing appointment today!