Professional Rental Property Cleaning In Fort Walton Beach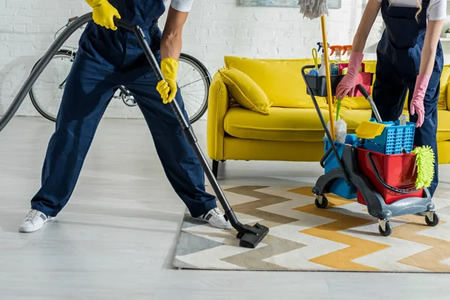 Impeccable Pressure Washing takes immense pride in offering top-tier professional rental property cleaning services in Fort Walton Beach. Whether you own vacation rentals, long-term rentals, or manage an entire property portfolio, our skilled team is dedicated to providing thorough and reliable cleaning solutions. With years of experience in providing pressure washing for Fort Walton Beach, we understand the unique cleaning challenges the coastal environment presents. From restoring exterior surfaces to pristine conditions to tackling tough stains and mold, we ensure your rental properties maintain a spotless and inviting appearance. Let us handle the cleaning, so you can focus on maximizing occupancy rates and ensuring tenant satisfaction.
Let Us Take Care Of Your Rentals With Pressure Washing
Impeccable Pressure Washing invites you to entrust your rental properties to our expertise in pressure washing for Fort Walton Beach. Our pressure washing services go beyond surface cleaning; we enhance the curb appeal and longevity of your rental properties. From siding and driveways to decks and patios, our specialized equipment and skilled technicians can efficiently remove dirt, grime, algae, and other contaminants, leaving your rentals looking their best.
With regular pressure washing maintenance, you can minimize wear and tear, extend the life of exterior surfaces, and create a welcoming environment for both short-term and long-term tenants. Experience the convenience of our service and the satisfaction of well-maintained rental properties with Impeccable Pressure Washing.
Caring For Fort Walton Beach Properties Of All Kinds
Impeccable Pressure Washing is your one-stop solution for caring for Fort Walton Beach properties of all kinds. We offer a comprehensive range of cleaning services tailored to meet the unique needs of residential and commercial properties in the area. Whether it's pressure washing for Fort Walton Beach homes and businesses, or HOA cleaning for mandated communities, our team is equipped to handle any size project.
From removing stubborn stains and discolorations to revitalizing exterior surfaces, we take pride in delivering exceptional results that exceed expectations. With our commitment to environmentally-friendly practices and attention to detail, your properties will not only look their best but also remain well-maintained and protected for years to come. Trust Impeccable Pressure Washing for the utmost care and quality in property cleaning services.
Gallery
CONTACT US
If you are looking to make your rental property sparkling clean in the Fort Walton Beach area, please call 850-499-7294, or complete our online request form.