Parking Lot Striping For Your Gulf Coast Business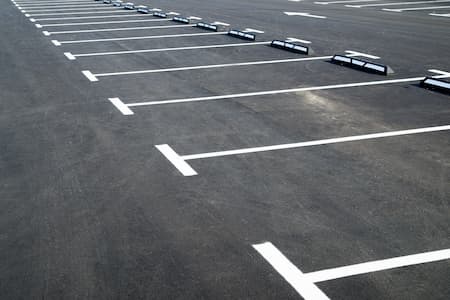 If you own a business in the Fort Walton area, then you're eventually going to need parking lot striping. The paint used for your parking lot is extremely durable, it won't last forever, it will eventually fade. When you need your lines redone, call your local Gulf Coast pressure washing pros for expert parking lot striping today.
We Offer
Highest quality paints
Free Estimates
Premier Parking lot Striping
When you need parking lot striping for your Fort Walton business, call the experts at Impeccable Pressure Washing today!
Latest Parking Lot Striping Projects
Rental house soft washing Santa Rosa Beach 30A, FL

This is another rental house washing we do in the 30A area of Santa Rosa Beach Destin every year. As you can see from the photos, in just one year the bugs, mold, mildew and algea have built up and are in desperate need of a […]
Choosing A Parking Lot Striping Specialist
While it's easy to go out and rent a machine to make the stripes on your parking lot, you'll need a pro to handle it for you. Parking lot striping isn't a DIY kind of job, and getting perfectly straight lines isn't as simple as it may seem. It's essential to choose an expert who has experience in parking lot striping.
If your parking lot is made of concrete, we also offer concrete cleaning to keep your lot looking neat and professional.
How Often Should A Parking Lot Be Striped
Business owners usually have their lots striped once a year, but sometimes it can last longer, depending on the paint. Here are some conditions that will help you decide when it's time for parking lot striping:
When the paint begins to fade
Weather conditions
Volume of traffic
Our team at Impeccable Pressure Washing will sure your parking lot looks great, so give us a call today for professional parking lot striping.
Gallery