Professional Gulf Coast Oil Stain Removal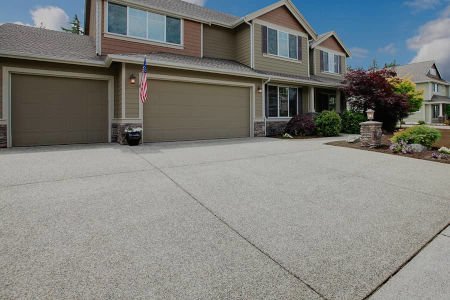 Aside from being an eyesore, oil stains are also unsafe, as they can create a trip hazard at your Fort Walton home. That's why you need an oil stain removal immediately. When you start to notice a buildup of oil on your exterior concrete surfaces, call the pressure washing experts at Impeccable Pressure Washing today. We can remove oil from various exterior surfaces around your home, such as:
Driveway
Sidewalk
Other concrete installations
When you find yourself in need of an oil stain removal, then look no further than Impeccable Pressure Washing. Our pressure washing experts ensure your property looks great and remains safe from slippery, unsightly oil stains. So, give us a call today for a free estimate.
Why You Need Oil Stain Removal
Stains on your exterior surfaces bring down the aesthetic appeal of your home, but our skilled team can do an oil stain removal that will make our surfaces look new again.
Benefits of oil removal:
Increased curb appeal
Increased property value
Increased safety
Extended Service Life
Gulf Coast Team's Exterior Cleaning
Our pressure washing team does more than just oil stain removal, we also offer many other pressure washing services that will make your home look like it's new again:
Rust Removal
Roof Cleaning
Concrete Cleaning
Plus, so much more!
So, give the oil stain removal specialists a call today to keep your Fort Walton home looking great!