Niceville's Leader in Pressure Washing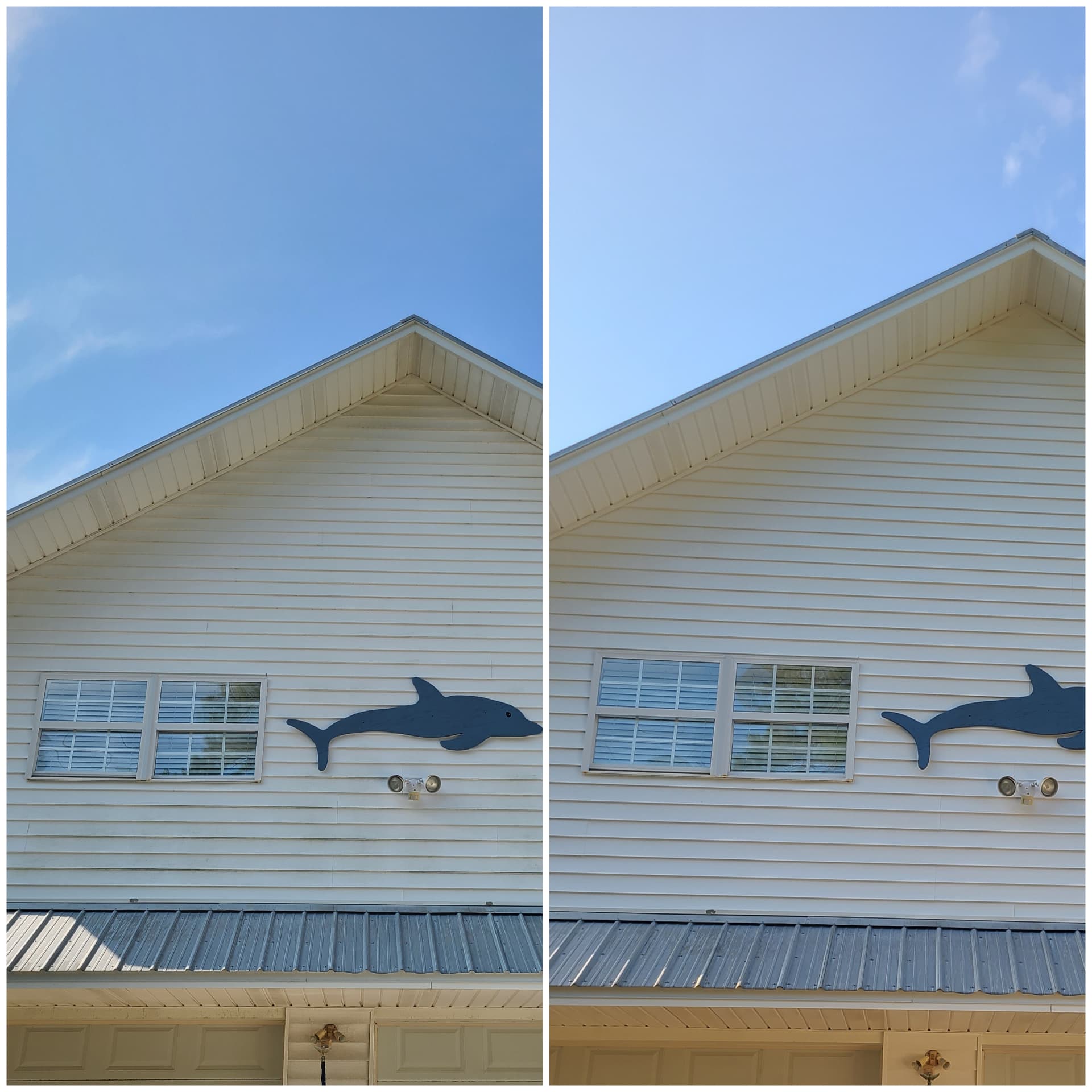 Residents of Niceville can benefit from the skilled pressure washing pros at Impeccable Pressure Washing. We take care to ensure that all exterior features of your home or place of business will look their best and will hold up season after season. Whether you need our pressure washing expertise at your residential home, rental space, place of business, or construction site, we'll provide the services you need at an affordable rate. We're licensed and insured and boast excellent reviews on Google and HomeAdvisor, so you can rest assured you're getting the best service for your money. We offer a variety of services, including house washing, roof cleaning, window cleaning, and much more! Read ahead to see just some of the ways our services can help your home!
House Washing Keeps Your Home Free of Unhealthy Toxins
House washing is a necessary staple in any home maintenance routine for many reasons. It improves aesthetics, increases curb appeal, and upholds the quality of your home's building material. It also rids your home of unwelcome microorganisms like mold. Mold is a decomposing agent that, if not properly sanitized, can eat into your walls from the outside and cause serious health issues for everyone in your home. Areas that have a humid climate and regular rainfall like Niceville offer the perfect conditions for mold and mildew to form. For this reason, residents should make house washing a yearly or even seasonal priority in order to keep their homes safe and healthy. Impeccable Pressure Washing offers a remedy to this problem with our professional house washing services. We will rid your home of these pests and keep them away for longer with our proven house washing techniques.
Cut Energy Costs with Regular Roof Cleaning
Your roof is prone to collecting dirt and debris on its surface throughout the year. You may not realize, though, that this can lead to you spending more money on energy costs. A dirty roof traps excess heat from the sun and causes your entire home to feel warmer. To cool it down, you'll have to rely more heavily on your air conditioning unit, which drives up your electricity bill. A clean roof means less heat and less need to spend more energy. Temperatures in Niceville get hot enough without the added heat from a dirty roof, so let Impeccable Pressure Washing handle your roof cleaning needs and keep you from spending more than you want to in the warmer months.
Avoid Expensive Repairs with Routine Window Cleaning
The glass in your windows is a porous material that can trap and lock in dust, pollen, and dirt. The buildup of grime eventually leads to small scratches and cracks that worsen over time. To keep this accumulation from occurring on your windows, regular window cleaning is necessary. Doing your own windows is a messy and time-consuming process. When you take advantage of Impeccable Pressure Washing' professional window cleaning, then you save yourself the time and hassle of this task. Our top-quality equipment and seasoned professionals make cleaning even the biggest windows a breeze.
Impeccable Pressure Washing is proud to serve the residents of Niceville and cater to all their pressure washing needs!
Latest Projects in Niceville
House Washing and Window Cleaning in Niceville, FL

This house wash in Niceville, FL was long overdue, there was think green and black build up all over the house and the windows were caked with green mildew. We coated this house multiple times with our house wash mix followed by a low pressure rinse and […]

Dock Cleaning in Niceville, FL

This wooden deck and dock in Niceville, FL had so much mold/mildew build up that it was very slippery and unsafe to walk on. When cleaning wooden surfaces we take a 2 step approach and thoroughly soap the areas for 5-10 minutes before pressure washing. This […]