Impeccable Pressure Washing: Destin's Experts in Pressure Washing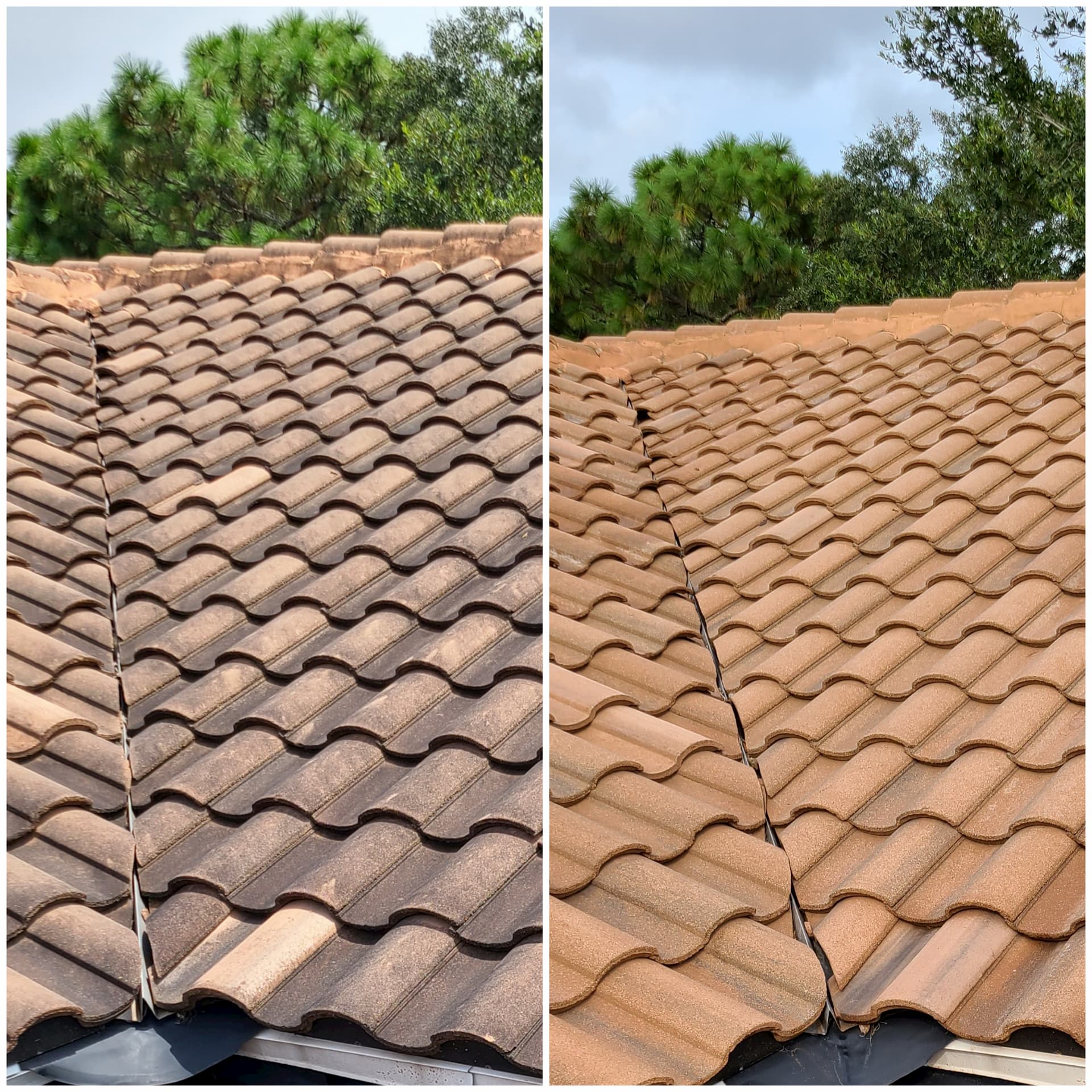 Impeccable Pressure Washing offers its professional pressure washing services to keep Destin one of the most beautiful places to live in Florida. Destin residents can rely on us to keep their homes and businesses has a trusted pressure washing provider in Impeccable Pressure Washing. Whether you need our pressure washing expertise at your residential home, rental space, place of business, or construction site, we'll provide the services you need at an affordable rate. We're licensed and insured and boast excellent reviews on Google and HomeAdvisor, so you can rest assured you're getting the best service for your money. We offer a variety of services, including:
Roof Cleaning
Concrete Cleaning
Gutter Cleaning
And Much More!
Extend the Service Life of Your Roof with Roof Cleaning
Your roof is a vital part of your home. It offers protection from a variety of outdoor elements and harsh weather conditions. Destin commonly sees heavy storms during hurricane season, which can mean a buildup of debris on your roof. If you live in Destin and let your roof go without cleaning, then you could be shortening its lifespan and setting yourself up for a hefty roof replacement bill. To ensure that your roof is getting the care it needs to last, make it a point to reach out to Impeccable Pressure Washing.
Enhance Your Driveway with Concrete Cleaning
Your driveway and walkways are prone to several noticeable afflictions that make concrete cleaning a must if you want to maintain a pleasant appearance of your home. Impeccable Pressure Washing' pressure washing experts can blast away any visible oil spills, moss, tire marks, and algae. It can also prevent weeds from growing up through the pavement. Concrete cleaning can keep slippery substances from forming on your driveway and sidewalks and posing a fall hazard to those who walk on it. If you've noticed that your driveway has a collection of any of these issues, then it may be time to give us a call and let us restore your concrete fixtures to perfection!
Protect Your Exteriors with Professional Gutter Cleaning
Your gutters have a crucial job in protecting other home features from the effects of excess rainwater. Dirty and clogged gutters spell trouble for roofs, foundations, and landscaping. To prevent your gutters from improperly hoarding water, you'll want to be sure to schedule professional gutter cleaning services. Destin sees its fair share of rain throughout the year, and homeowners here need to prioritize clearing out their gutters to prevent more serious damage later. Impeccable Pressure Washing can help you keep your gutters functioning at their best and save you the headache of ruined exteriors on your home.
Destin can rely fully on Impeccable Pressure Washing to keep this little paradise beautiful and manicured! Call today to see the numerous benefits of choosing us for all your pressure washing needs!
Latest Projects In Destin
3 Story House Washing in Santa Rose Beach Destin, FL

Impeccable Pressure Washing uses industrial grade equipment to reach 3 and 4 stories up without the need for ladders or lifts. This allows us to give better pricing to our customers and be more efficient to get your taller homes cleaned safely. This specific house wash […]

Commercial Pressure Washing in Destin, FL

This 40ft tall commercial pressure washing project required all work to be done after hours. We soft washed this commercial building without the need for a lift due to our commercial grade equipment which saved the client abdughufycshram amount of money. Pressure Washing your business keeps […]

House Washing in Destin, FL

This was a simple vinyl siding house wash. This customer went with impeccable Pressure Washing because we were 25% more affordable than the competition and did the same great job. We now have them on our yearly cleaning contract so they never have to worry about […]