Impeccable Cleaning Solutions: The Leader In Pressure Washing In Fort Walton Beach
Fort Walton Beach has a dedicated and reliable pressure washing contractor to meet all its exterior cleaning needs. Impeccable Pressure Washing works hard to keep your home or business safe, clean, and beautiful all for an affordable price. We are licensed and insured and have nearly 40 5-star ratings on Google. Who can argue with that? Read on to see our full list of services and how we can help your exteriors.
House Washing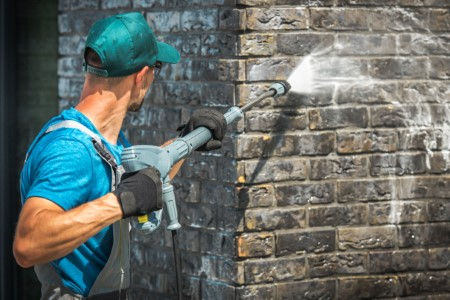 The exterior of your house sustains all types of harsh outdoor elements throughout the year. It's no surprise that evidence of this weathering can show up as streaks, stains, and discoloration on features like your roof, brick, or siding. Impeccable Cleaning Solutions is here to get your home or business looking brand spanking new with our convenient house cleaning services at a reasonable price.
Pressure Washing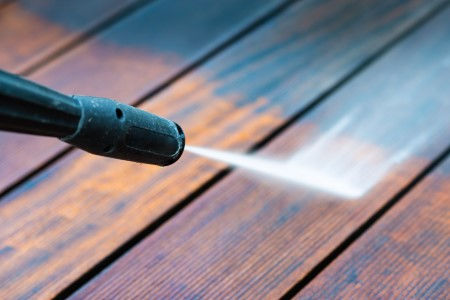 Pressure washing should be the cornerstone of any good exterior cleaning routine. Decks, patios, driveways, and more will be brightened up and gleaming after one of our professional pressure washing sessions.
Roof Cleaning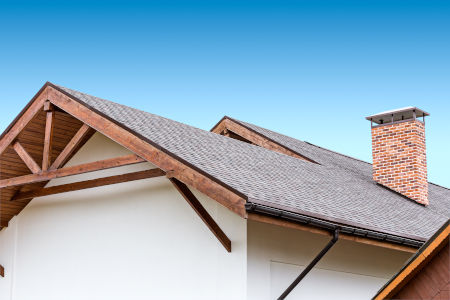 The roof is one of the most vital components of a home or business. It provides constant protection from all weather conditions and outdoor pests. It is also one of the most expensive features to replace and repair. Regular professional roof cleaning will prevent the buildup of corrosive mold and mildew that can damage its structural integrity over time. It will also eliminate problems causing debris left after harsh weather. Impeccable Cleaning Solutions specializes in delivering a gentle and effective clean that won't compromise the quality and structure of your roof.
Window Cleaning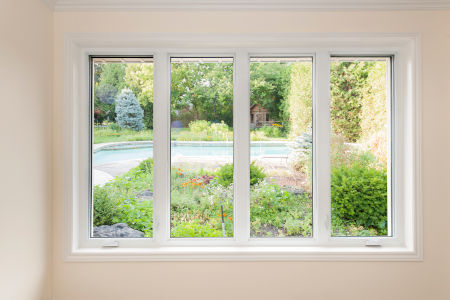 Windows are one of the most noticeable parts of your home or business. The sight of dirty or smudged windows makes a negative first impression on any guests to your home or workplace and might make them second guess their visit. Not to mention, any accumulation of dirt and grime on windows can cause scratches and small cracks on the glass. This could eventually result in a costly replacement. You can rely on Impeccable Cleaning Solutions to keep your windows in their best condition with our professional window cleaning services. We'll have your windows sparkling from top to bottom, which will be one less thing for you to worry about.
Gutter Cleaning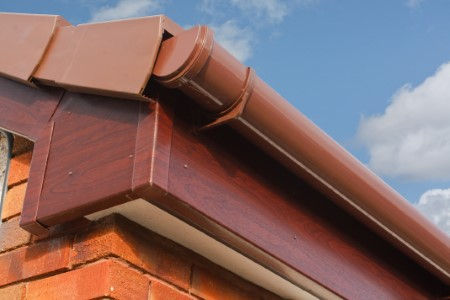 Gutters clogged with leaves, sticks, and dirt can have damaging consequences to other areas of your home. Water must be able to run smoothly through them so that your roof, foundation, and flower beds do not get flooded and ruined. Cleaning your gutters yourself can be time-consuming and sometimes dangerous. At Impeccable Cleaning Solutions, we take the headache and annoyance out of this chore with our gutter cleaning services and keep all areas of your home safe from the effects of dirty, stopped up gutters.
Paver Sealing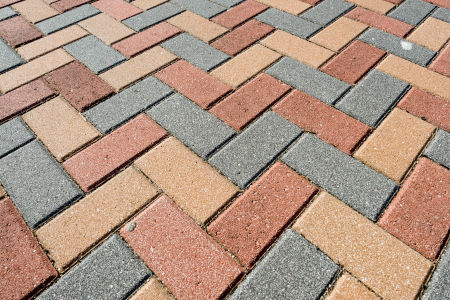 Impeccable Cleaning Solutions' expert paver sealing services protect your driveway and sidewalk by acting as a barrier against things like fuel, antifreeze, and motor oil. This makes it much easier to clean these surfaces. Paver sealing also prevents weeds from growing in and breaking them apart. Call us today to keep your pavers sturdy and beautiful!
Concrete Cleaning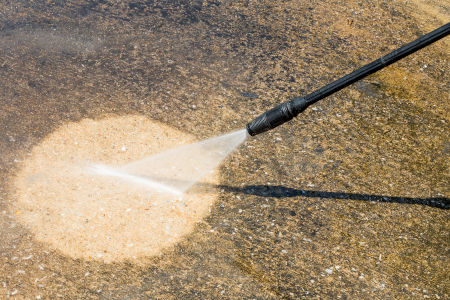 Your concrete driveway and sidewalk are prone to things like oil spills, dirt and mud buildup, grass stains, and other visible issues that can disrupt the pleasant frontal view of your home. Moss and algae buildup in these areas also poses a fall hazard as these substances tend to be very slippery. To ensure that your driveway and sidewalk are looking their best and are safe walking services, call Impeccable Cleaning Solutions, and take advantage of our expert concrete cleaning today!
Soft Washing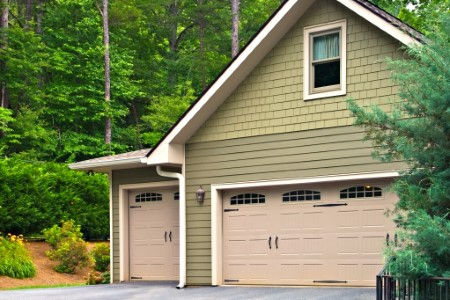 Soft washing is a low-pressure cleaning method recommended for more delicate surfaces like vinyl siding and asphalt shingles. At Impeccable Cleaning Solutions, we provide specialized detergents that will gently and effectively clean these exteriors and remove any surface stains and bacteria growth. We will thoroughly sanitize your home or business and leave it looking its best!
If your home needs any of our mentioned services, then call Impeccable Cleaning Solutions, the leading professional pressure washing contractor in Fort Walton Beach!
Gallery
CONTACT US
If you are looking for a professional pressure washing contractor in Fort Walton Beach, please call 850-499-7294, or complete our online request form.