Your Local Pressure Washing Professional in Navarre, FL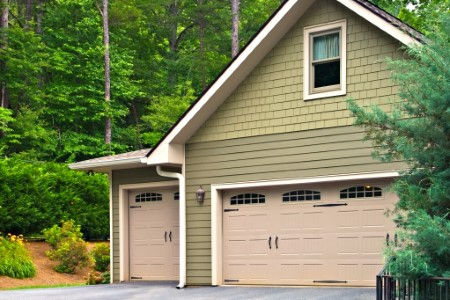 Impeccable Pressure Washing is eager to provide its extensive list of pressure washing services to the residents of beautiful Navarre. Whether you need our pressure washing expertise at your residential home, rental space, place of business, or construction site, we'll provide the services you need at an affordable rate. We're licensed and insured and boast excellent reviews on Google and HomeAdvisor, so you can rest assured you're getting the best service for your money. We offer a variety of services, including roof cleaning, window cleaning, concrete cleaning, and much more! Read ahead to see just some of the ways our services can help your home!
Protect Your Roof From Coastal Elements
Navarre sits right along the ocean, making homes in this area a major target of salt buildup. Your roof can easily be stained and worn down by this unavoidable, natural phenomenon, so it's important to schedule regular roof cleaning services from reliable pressure washing professionals to keep the effects of salt accumulation in check. Impeccable Pressure Washing provides these services at an unbeatable price and keeps your roof in excellent condition.
Enhance Your View Through Window Cleaning
Don't let dirty windows keep you from enjoying your view of beautiful Navarre. Your windows need regular cleaning in order to last as long as possible and provide an outlet to the outside world. Smudged and cracked windows are depressing and can make your home look and feel run down. Impeccable Pressure Washing handles your window cleaning needs with care and leaves your windows refreshed and sparkling so that your outside view is no longer obstructed.
Enhance Your Driveway with Concrete Cleaning
Concrete cleaning is a subtle but necessary way to liven up the outside of your home. Although easily overlooked, surfaces like sidewalks and driveways are frequently plagued by all types of filth from moss and algae to automotive fluid leaks. A badly spotted driveway or sidewalk puts a damper on an otherwise charming home exterior. Impeccable Pressure Washing provides Navarre residents with relief where problem concrete is concerned and handles the heavy-duty cleaning job with ease. Goodbye to stained and ugly concrete, and hello to refreshed driveways and sidewalks!
Navarre residents will always have a skilled partner in all pressure washing and home maintenance endeavors! We look forward to working with you, Navarre!
Latest Projects in Navarre
Paver Driveway Sealing in Navarre, FL

We start all of our paver driveway sealing jobs by treating any rust stains then soaking the driveway in our soap mixture. We then pressure wash away any and all mold, dirt and moss. We replace sand between pavers if needed then proceed with applying the […]

Parking Lot Striping in Navarre, FL

Impeccable Pressure Washing was contacted because this lot in Navarre, FL was out of compliance. The parking lines of this lot were under 50% visibility which is a safety hazard and requires extra coats of paint. We used our parking line striping machine to lay down […]