Commercial Pressure Washing Specialists In Fort Walton Beach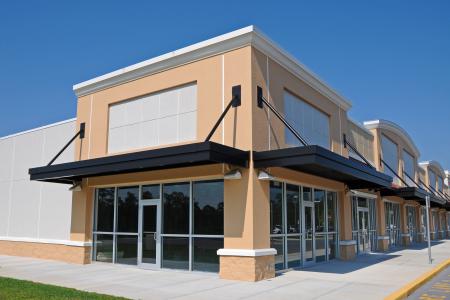 Impeccable Pressure Washing proudly provides the best commercial pressure washing in Fort Walton Beach and the surrounding areas, and we'd love the opportunity to work with you and your business! If you're in the market for the highest quality pressure washing for Fort Walton Beach commercial properties, then you've come to exactly the right place. We'll work hard to polish your building to absolute perfection!
Choose Impeccable Pressure Washing As Your Trusted Exterior Business Cleaning Specialist
We understand that hiring an outside contractor for your business can be a difficult task, especially when trying to find the best possible fit for your company's individual needs. Your commercial property is a large financial investment, and it's only fitting to work with experts who will treat it with the same care and respect as they would their own. Here at Impeccable Pressure Washing, our commercial pressure washing pros will deliver all of that and more!
Interested in crystal clear glass that sparkles and shines? Our top-of-the-line window cleaning service will keep your windows in pristine condition all year round!
How Does Commercial Pressure Washing Benefit My Business?
If you're wondering how exactly commercial pressure washing will benefit your Fort Walton Beach business, we're more than happy to fill you in on all the details. Whether your property needs a serious overhaul or just a little pick-me-up, we will thoroughly clean all of your exterior surfaces until they look as good as the day they were put in. Take a look at the list below to see just a few fantastic ways your Fort Walton Beach business can benefit from our commercial pressure washing prowess!
Here's how professional commercial pressure washing can benefit your business:
It boosts your curb appeal and overall business. Much like a book, prospective customers will judge a business by its exterior appearance. A clean, attractive property draws in new customers and keeps the regulars returning time and time again.
It raises your property value. Pressure washing keeps your exterior surfaces strong and healthy, ensuring that they stay in great shape for many years to come. A well-maintained lot has more value, and it's a great way to get the most return on your investment if you're ever looking to sell or move locations down the line.
It helps you pass any necessary health and safety inspections. Many businesses are subject to inspections, and our exterior cleaning expertise will help you keep your building in prime condition to pass them with flying colors.
Recent Commercial Pressure Washing Projects
Apartment complex commercial pressure washing Fort Walton Beach, FL

This is a 76 unit apartment complex spread across 9 buildings that we pressure washed in Fort Walton Beach. We used our house soft washing mixture to pressure wash the exterior of the commercial buildings to remove the mold, mildew and algea buildup. The issue with […]
Gallery
CONTACT US
If you are looking to make your commercial building sparkling clean in the Fort Walton Beach area, please call 850-499-7294, or complete our online request form.