The Leader in Pressure Washing Shalimar Can Trust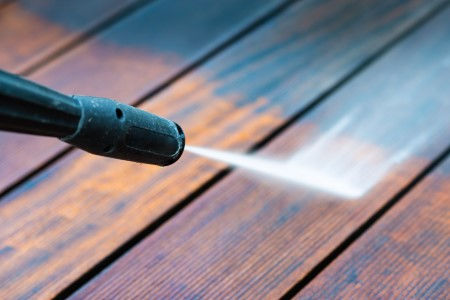 The folks at Impeccable Pressure Washing are devoted to being the leading pressure washing providers in Shalimar. Whether you need our pressure washing expertise at your residential home, rental space, place of business, or construction site, we'll provide the services you need at an affordable rate. We're licensed and insured and boast excellent reviews on Google, so you can rest assured you're getting the top-rated pressure washing service for your money. We offer a variety of services including soft washing, paver sealing and much more! Read ahead to see just some of the ways our services can help your home!
The Benefits of Pressure Washing Your Home
Pressure washing is one of the most important actions you can take to preserve the quality, beauty, and structural integrity of your home or business. It thoroughly cleans all exterior surfaces and supplies different methods to accommodate the various types of material on your home. No other cleaning technique is as effective at blasting away years-old dirt and grime and reaching deep into smaller cracks and crevices. Without a doubt, every structure needs routine pressure washing to stay in good condition. Shalimar homes and businesses have access to some of the best pressure washing services in the area with Impeccable Pressure Washing. We can take any dirty structure and restore it to excellent shape so that it will continue to last.
Keep Weeds from Ruining Your Pavers with Professional Paver Sealing
Pavers add a unique touch to your home, but they can easily be damaged by weed growth. This growth can sprout up from underneath and cause unsightly cracks that will ruin this elegant aesthetic. To keep your pavers firmly intact, Impeccable Pressure Washing cleans and applies sealant to them that will stop weed growth in its tracks. Eliminate weeds from breaking your pavers apart and disrupting the view of your Shalimar home and let our sealing professionals do what we do best and eliminate this problem at its root.
Avoid Damaging Your Exteriors with Soft Washing
Soft washing is the ideal way to clean your exteriors because it effectively sanitizes them without damage. High-pressure washing can potentially wear down and even crack many major features of your home, but soft washing relies on much milder pressure and specialized cleaning solutions to get the job done with optimum results. If your roof, siding, or windows need a good clean, then Impeccable Pressure Washing' soft washing services are just what you're looking for.
Shalimar can always count on Impeccable Pressure Washing to bring effective pressure washing services right to their doorstep along with a friendly attitude and an on-target work ethic!