Your Local Pressure Washing Professional in Gulf Breeze, FL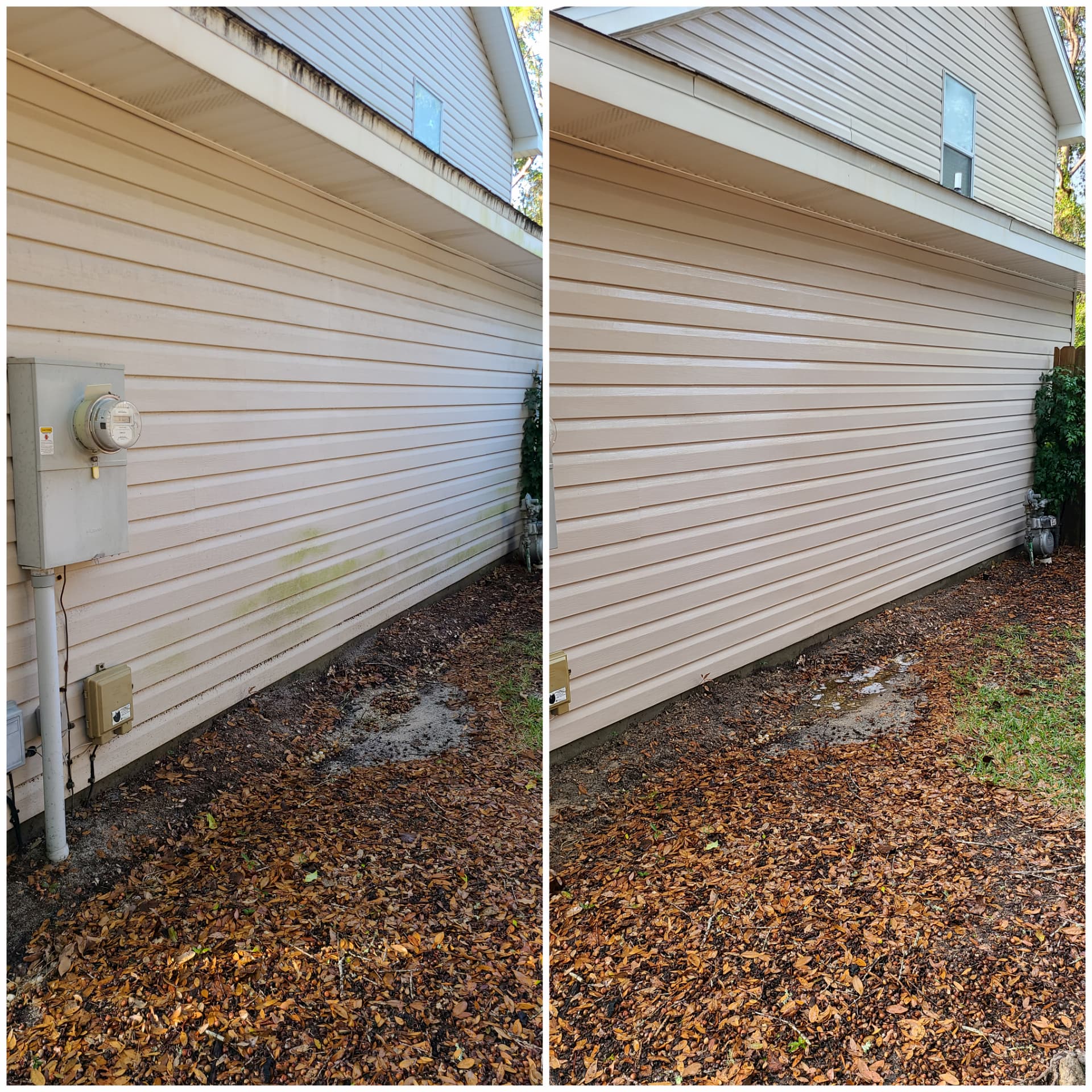 Impeccable Pressure Washing is more than happy to lend its professional pressure washing services to clients in the Gulf Breeze area. Whether you need our pressure washing expertise at your residential home, rental space, place of business, or construction site, we'll provide the services you need at an affordable rate. We're licensed and insured and boast excellent reviews on Google and HomeAdvisor, so you can rest assured you're getting the best service for your money. We offer a variety of services, including soft washing, paver sealing, concrete cleaning, and much more! Read ahead to see just some of the ways our services can help your home!
Protect Your Siding with Soft Washing
The humid climate of areas like Gulf Breeze makes homes here susceptible to menacing mold and mildew growth on their siding. The biological elements are corrosive enough to penetrate your siding and eat into the interior of your house, leaving unsightly damage and potentially causing sinus and respiratory problems for people living inside your home. Soft washing is a gentle but effective cleaning method that eliminates these dangerous organisms and keeps them from returning for a longer period of time. Impeccable Pressure Washing provides exceptional soft washing using environmentally friendly detergents. Call us today to set up a soft wash service and keep your home safe, sturdy, and attractive.
Protect Your Pavers from Sun Exposure
As part of the sunshine state, Gulf Breeze gets a healthy dose of UV light almost year-round. As enjoyable as the warmth and brightness from the sun may be, your pavers probably don't get much benefit from it. On the contrary, constant sun exposure can cause noticeable fading over time. An easy way to avoid this affliction is to enlist the professional paver sealing services of Impeccable Pressure Washing. Using top of the line equipment and sealant, we'll help ensure that your pavers stay beautiful and don't lose their vibrant color to fading. Well-preserved pavers are just a phone call away! We can't wait to hear from you!
Enhance Your Driveway with Concrete Cleaning
Concrete cleaning is a subtle but necessary way to liven up the outside of your home. Although easily overlooked, surfaces like sidewalks and driveways are frequently plagued by all types of filth from moss and algae to automotive fluid leaks. A badly spotted driveway or sidewalk puts a damper on an otherwise charming home exterior. Gulf Breeze can rely on the professional pressure washing services of Impeccable Pressure Washing to rid your concrete fixtures of any visible problems and help uphold the neat and tidy look of your home.
Impeccable Pressure Washing' mission is to preserve and protect the beauty and structural integrity of the community of Gulf Breeze! Call us today for one or multiple of these necessary services today!