Expert Rust Removal For Your Gulf Coast Exterior Surfaces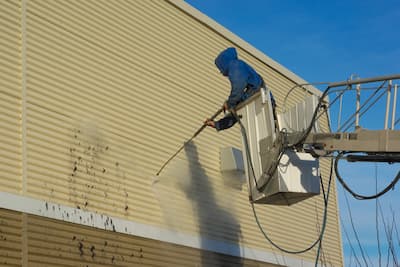 To maintain the current property value of your Fort Walton home, it's vital to keep up with your exterior cleaning. Our premier pressure washing pros provide various exterior cleaning services, such as rust removal. Rust on any of your exterior surfaces makes the value and curb appeal of your drop.
We can remove rust from different surfaces, including:
Driveway
Sidewalk
Siding
Pavers
Plus, More!
Give the rust removal experts at Impeccable Pressure Washing a call today and get your home looking brand new.
Reasons You Need Rust Removal
Rust is not only unsightly, but it can also cause your Fort Walton home's structure to degrade, which can be dangerous to you and your loved ones. Our pressure washing experts can remove rust from your siding, along with house washing and make your exterior look like new again.
Nothing can prevent rust from forming, and those stains will only get worse over time, but by calling our rust removal experts, we'll not only remove the rust, but we'll also protect and extend the service life of your exterior surfaces.
Rust Removal Is Not A DIY
You can buy rust removal products at your local home improvement or department store, but those are just harsh chemicals that could cause more harm than good. Call Impeccable Pressure Washing today and get a professional pressure washing you can be proud of.
Our skilled team can brighten the surface of your driveway, sidewalk, deck, etc., by using a specialized solution that does a complete rust removal.
Surface materials our pros can perform rust removal on:
Concrete
Brick
Stucco
Vinyl
Plus, More!
Don't delay, call Impeccable Pressure Washing for a rust removal today!