HOA Cleaning For HOA-Mandated Communities In Fort Walton Beach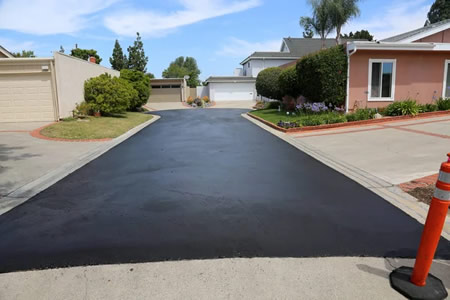 At Impeccable Pressure Washing, we take pride in being the premier choice for HOA cleaning services in Fort Walton Beach. We understand the unique needs of homeowners' associations, and our expert team is dedicated to maintaining the pristine appearance of your community. With years of experience in the industry, we possess the knowledge and state-of-the-art equipment to tackle any cleaning challenge, from unsightly graffiti removal to stubborn mold and mildew eradication. Our environmentally-friendly approach ensures that we preserve the integrity of your community while delivering exceptional results.
We prioritize open communication and collaboration with HOA boards to tailor our services to meet your specific requirements. Our reliable and efficient team works discreetly, minimizing disruption to residents while maximizing the aesthetic appeal of your neighborhood. When it comes to HOA cleaning and other pressure washing for Fort Walton Beach, trust Impeccable Pressure Washing to uphold the highest standards and leave your community looking immaculate. Let us take care of the cleaning, so you can focus on building a vibrant and harmonious living environment for all residents.
Why Hire Our Pros For HOA Cleaning?
When it comes to HOA cleaning, hiring our pros at Impeccable Pressure Washing is the smart choice for your Fort Walton Beach community. Our expertise and dedication set us apart as the leading professionals in the industry. With our experience, we understand the unique requirements of HOA-mandated communities and have honed our pressure washing techniques to deliver exceptional results. Our skilled team knows how to tackle tough stains, graffiti, mold, and mildew, restoring the pristine appearance of your neighborhood. We take pride in using environmentally-friendly practices to preserve the beauty of Fort Walton Beach while providing efficient and reliable cleaning services. With Impeccable Pressure Washing, you can trust that your HOA community will always look its best, enhancing property values and creating a positive living environment for all residents.
Benefits Of HOA Cleaning Over DIY
Choosing HOA cleaning services over a DIY approach brings numerous advantages, and at Impeccable Pressure Washing, we are here to highlight the benefits for your Fort Walton Beach community:
Professional Expertise: Our skilled team possesses extensive experience and training in pressure washing for Fort Walton Beach, ensuring thorough and effective cleaning results that DIY methods may not achieve.
Specialized Equipment: We utilize state-of-the-art pressure washing equipment designed to tackle tough stains, mold, and grime, delivering superior outcomes that standard home tools may not match.
Time & Efficiency: With our pros handling services like house washing and rust removal, you save valuable time and effort, allowing you to focus on other essential aspects of HOA management and community development.
Property Protection: Improper DIY pressure washing can lead to damage, while our experts exercise caution to preserve the integrity of surfaces, protecting your community's property investment.
Compliance with Regulations: We are well-versed in HOA regulations, ensuring that our cleaning practices adhere to the guidelines set forth by your community, avoiding potential violations.
With Impeccable Pressure Washing, you can trust in our professional prowess to enhance the overall appeal and cleanliness of your HOA-mandated community, providing long-lasting benefits for both residents and property value alike.
CONTACT US
Our company specializes in pressure washing, but we also offer HOA cleaning services to help keep your community looking its best in the Fort Walton Beach area, please call 850-499-7294, or complete our online request form.