Panama City Beach's Leader in Pressure Washing Services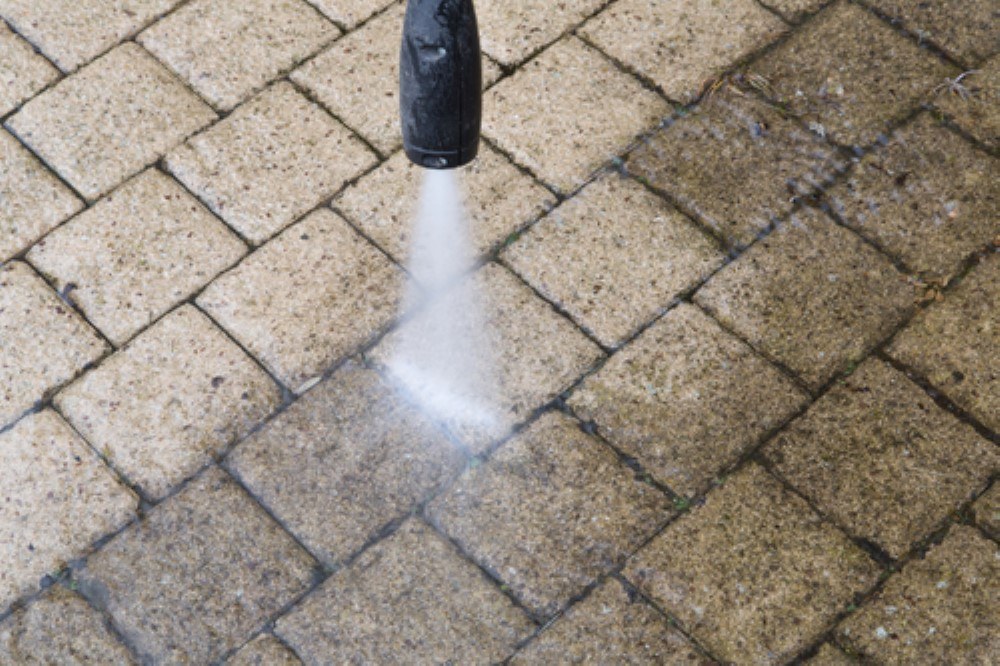 Panama City Beach is a piece of heaven on earth with its white sand beaches and laid-back atmosphere. Impeccable Pressure Washing wants to help Panama City keep its dreamy appeal by supplying the residents of the city with superior pressure washing services. Whether you need our pressure washing expertise at your residential home, rental space, place of business, or construction site, we'll provide the services you need at an affordable rate. We're licensed and insured and boast excellent reviews on Google and HomeAdvisor, so you can rest assured you're getting the best service for your money. We offer a variety of services, including house washing, gutter cleaning, paver sealing, and much more! Read ahead to see just some of the ways our services can help your home!
Prevent Stains on Your Pavers with Paver Sealing
Driveways with pavers are prone to gathering discoloration from oil spills, tire marks, grass stains, and other dirt buildup. You can prevent these eyesores on your pavers by having them professionally sealed. At Impeccable Pressure Washing, we'll apply a quality sealant to your pavers to act as a barrier to any staining substances like oil, grass, and mud. The charming look of your pavers will be protected, and you won't have to worry about permanent discoloration.
Protect Areas like Your Roof and Foundation with Gutter Cleaning
Clogged gutters pose a threat to your foundation. If rainwater begins to flood and freeze along this area, then it is likely that foundational cracks may form. The foundation is literally the rock holding your home up and is, therefore, an area where you can't afford to take risks. Your roof can also sustain water damage that can lead to wood rot. To prevent these devastating problems to your home, reach out to us to handle your gutter cleaning needs!
Stop Allergens in Their Tracks with House Washing
It's inevitable for mold and mildew to form on your roof and siding as time passes. Rain and snow provide the moisture necessary for it to grow and overrun your exteriors if you don't implement professional cleaning services. If you neglect to clean and leave mold and mildew to worsen, then you're also risking the safety of your family and guests and the structural integrity of your home. These substances can eat into your siding and roofing and eventually may reach your interior space. Once there, they can cause health problems for anyone inside. Our effective house washing methods sanitize your exteriors and kill these allergens at their core, so they'll stay away longer, and your home will be safe and sound.
We're excited to serve Panama City Beach with our premier pressure washing services! Give us a call today to make your home shine as bright as the Florida sunshine!
Latest Projects in Panama City Beach
Commercial Pressure Washing in Panama City Beach, FL

This was a 60ft tall commercial building we soft washed using a 60ft lift to ensure each area was sufficiently and safely cleaned. Our operators are skilled at using tall lifts in a safe and efficient manner. The build up on this building was so thick […]

House & Fence Cleaning in Fort Walton Beach, FL

This is a house we wash in Fort Walton Beach, FL on a yearly basis so it is always kept fairly clean and doesn't acrue much mold/mildew. We started the day with house washing using our low pressure soft wash pressure washing process. We removed all of […]
CONTACT US
If you are looking for professional pressure washing in the Panama City Beach area, please call 850-499-7294, or complete our online request form.