Building Washing & Exterior Surface Cleaning For Fort Walton Beach Businesses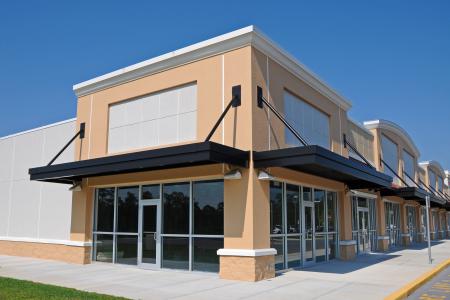 Impeccable Pressure Washing is located right here in Fort Walton Beach, and we offer some of the best building washing services around. Since building washing utilizes what we know best, pressure washing, you'll be sure that you're receiving the best service and quality that we have to offer.
Our business is 100% dedicated to ensuring that the services here at Impeccable Pressure Washing are the best for you and your property. Building washing is one of those elite services among many others. We want to be able to make your building, big or small, look its absolute best and stay that way all year long.
For more information on the services and care we offer, such as storefront washing and fleet cleaning, please feel free to contact us at your earliest convenience.
Exterior Surface Cleaning
Building washing is a service that's most similar to that of house washing. This service is essentially a deep cleanse for your commercial building, ridding it of grime, stains, and other nasty stuff that makes your building an eyesore to the average person.
With Impeccable Pressure Washing by your side, you no longer have to worry about all those stains and grime that plague the exterior of your building. While the years of buildup might be tough to scrub out, there's nothing quite like pressure washing to do the job.
Elbow grease might've been the old way of doing things, but building washing is now all about pressure washing, and investing in this service is the best investment for you and your building so that you can save on time, energy, and money.
Giving The Right First Impression
Impeccable Pressure Washing is a business, first and foremost, so we understand what it means to put the right foot forward in operating your business and ensuring that your business looks good. We know all about providing the best pressure washing for Fort Walton Beach, so if your building is looking rundown, call us.
Pressure washing cuts through all the mess so that your building can shine as it was meant to. Building washing is more than just about cleaning the exterior of your building. Building washing is also about making sure that the building looks good so that you can give your business the right first impression it needs to succeed.
First impressions are hard to correct, but with us, you can ensure that every first impression you have from here on out is the best of the best.
Gallery
CONTACT US
If you are looking to make your commercial building sparkling clean in the Fort Walton Beach area, please call 850-499-7294, or complete our online request form.